Visit our Distillery
Casa Palacios Distillery
Salvadores Mezcal is crafted by our family in our own Distillery Casa Palacios in Tlacolula de Matamoros.
We invite you to get to know Tlacolula on your next visit to Oaxaca, for you to feel the warmth of our town, the hospitality and solidarity of our people. It's a great place to immerse in the traditional customs and the Zapotec culture.
We are 40 min from Oaxaca City, just on the way to Mitla, Matatlán and Hierve el Agua.
Book a tour and have a mezcal tasting at our distillery.
We are happy to welcome you home.
Discover & start your experience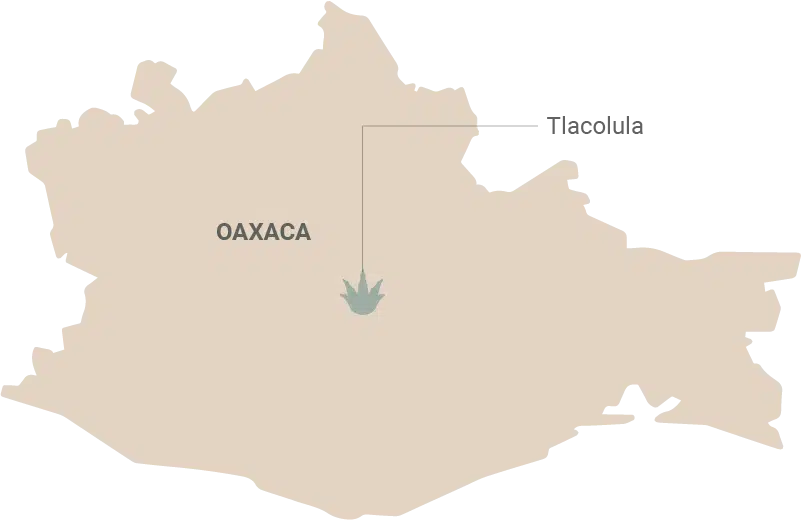 EXPLORE
Discover Tlacolula!
If you are visiting Oaxaca or you are planning to visit, don't miss the chance to come to Tlacolula.
Destilería Casa Palacios: The place where Salvadores Mezcal is crafted. Here you will learn about the artisanal process of mezcal, taste our high quality mezcal and enjoy the view of Tlacolula valley.
VIEW MAP
Tlacolula is a zapotec civilization descent located by the mezcal roads, where you find the church of Santa Maria La Asunción and visit the chapel of the Señor de Tlacolula also known as the chapel of the mirrors, which is a construction of the sixteen century. This community has two archeological zones of great importance in Oaxaca valley; Yagul where you find caves and cave painting from the pre-historic Era and Lambityeco, both contemporary of Monte Alban.
Another of the emblematic places of this region is the market (Martin Gonzales), where you can enjoy our delicious gastronomy offered by this community.